A brand new and exciting way to learn History and Geography in English!
Globe-Trekkers and Time-Trekkers are two collections of illustrated readers for Secondary that bring major topics in the Spanish Geography and History curriculum to life. This is Geography and History like you've never seen them before!
Why choose Oxford Trekkers for your students?
Spanish teachers have helped us to choose topics that will interest your students.
Trekkers build on the Spanish Geography and History curriculum in a way that will motivate your students to read and learn more.
They consolidate Geography and History vocabulary and linguistic skills.
Trekkers are graded to your students' level of English to optimise their learning experience.
Learn more about the collections ↓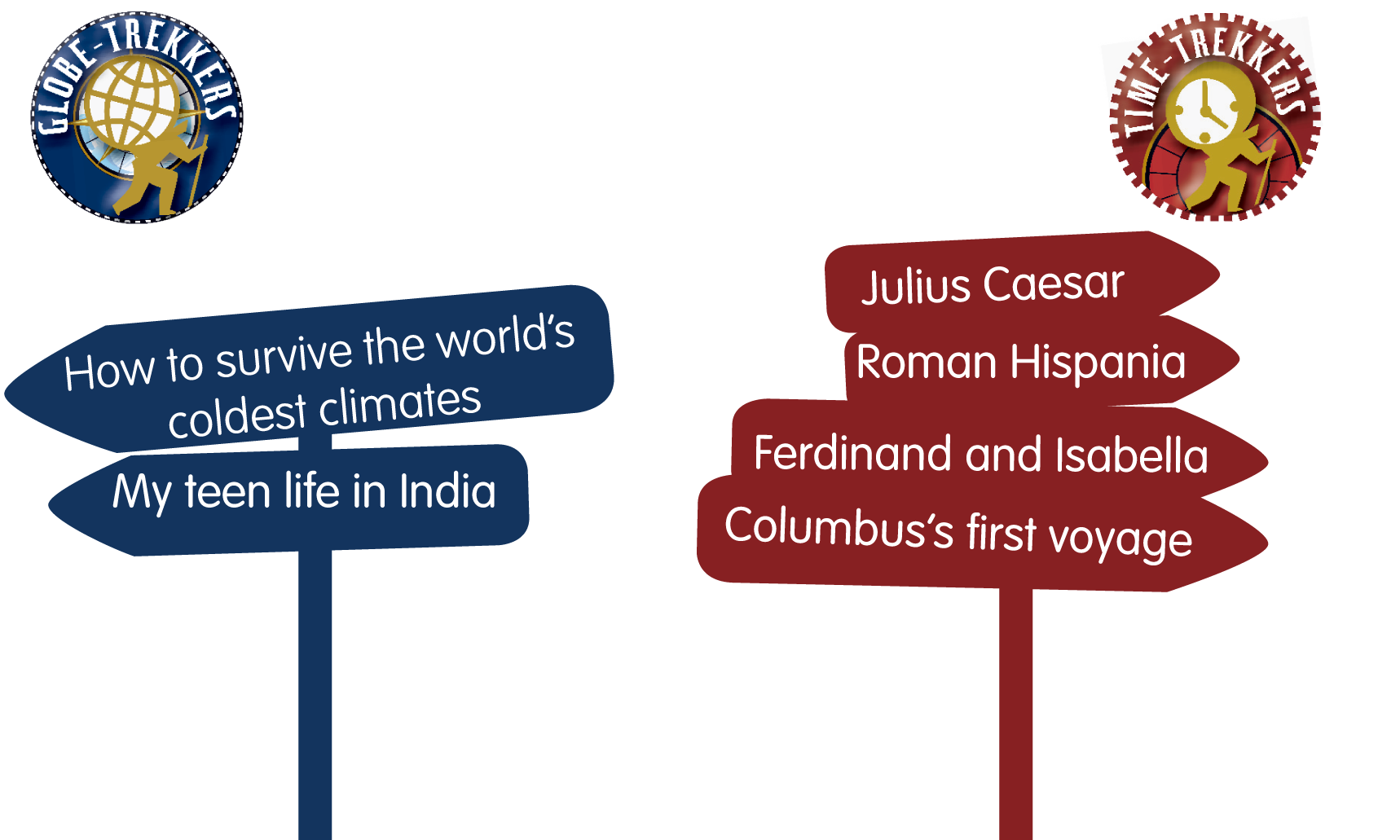 Click on the titles to download a sneak preview and for further information.